THINKING OF THERAPY?
(You have arrived at this page because of using one or more of the following search keywords: depression, addiction, cognitive therapy, psychologist school psychologist, psychologist child, dr psychologist, psychologist clinical, psychology, psychotherapy, counselling, counseling therapists, therapist, marriage counseling, psychotherapist, therapy, mental health, child psychologist, a child psychologist, find psychologist, find psychologist child, find a child psychologist, psychologists, clinical psychologists, psychologist counseling, psychologist therapist, personality, couples therapy, counselor.)
Psychotherapy is a personal process involving change. Helping others change is what I do. Sometimes this involves one person, sometimes a family, sometimes adults, adolescents or children. It used to be about dynamic understanding of one's experiences, good or bad. These days, therapy focuses more on solutions and is brief. I like to do both. Often parents want simple answers about problems with children's behavior. Sometimes people end up in therapy because their social worker or the courts said they had to come. These situations are more about teaching. Sometimes couples want to make their relationship better. This is also about teaching, usually communication skills, but not always. Sometimes couples want to explore the nature of their relationship, enhancing, improving and refreshing. I help with all of these. Here's some of my information: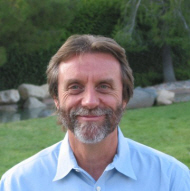 BIO AND PRACTICE INFORMATION


I live with my son and wife in Southern California. I'm a volleyball aficionado, having played about thirty-five years now. I have two offices that cover the San Diego North County areas.
Here's a little more about my practice. I am an informal, low-keyed warmer fuzzier type. But I deal directly with problems, using CBT, emphasizing support/non-judgment. I work on anxiety and depression and lots of general issues (see below). My practice is filled with marital/relationship and employment problems. I am a child psychologist, too, so I subspecialize in kids issues. Addiction issues are very common, with or without the 12 Step Programs. All managed care programs are accepted, if that is best for the client. Here's a list of problem areas in which I've had training or direct experience in for over three decades. Where noted, I've provided links to an ebooks page, where you can find more information about each topic and what I've written.
SPECIALTIES
Addictions or Substance Abuse (E-books)
ADHD (E-books)
Anger Management (See E-books)
Anxiety or Fears (Adjustment Reactions, GAD, Phobias, Panic Attacks, OCD, PTSD)
(See E-books)
Assertiveness (See E-books)*
(Asertividad...See E-books)
Bariatric Surgery Pre-Screening
Blended Families
Child or Adolescent Behavior Problems
(See E-books)
Child Visitation (E-books) ***
Co-Dependence
Depression/Bipolar Disorder
Dissociative Disorders
Divorce (See E-books) *
(los ninos...See E-books)
Domestic Abuse or Violence
Eating Disorders
Elderly Persons Disorders
Forgiveness (See Ebooks)
LGBT Issues
Guilt (See E-books)
Impulse Control Disorders
Loss or Grief
Parenting (See E-books)
Personality Disorders
(See E-books)
Procastination (See E-books)
Psychosis
Relationships (E-books)*
(Por que las Relaciones Fallan (E-books)
Self Esteem (See E-books)
Sex Therapy
Stress (E-books)***
Teenagers (See E-books)
Thinking Disorders
Weight Control (See E-books) **

* This one is also in Spanish.
** This one is FREE.
*** This one is practically free. It's a Very Low Cost ebook.



Here's an overview of my services...

GENERAL
Gender: Male
Years in Practice: 33
Accepts Insurance: Yes

Accepted Insurance Plans: I'm a provider on about 90 insurance companies, EAP's or Managed Care Panels. I work with almost all of them because that's the state of mental health care. My rates are set by my contracts with the insurance companies; that is, although I bill at the industry standards for psychologists (higher than insurance rates), I accept insurance rates, minus any co-pays and/or deductibles. EAP's are special plans negotiated by your employer with the insurance companies. These plans have a limited number of visits but do not cost you anything. If you don't have or want to use insurance, my non-insured rate is $90 per session. Sessions are 45 minutes in length, unless we go overtime. I try to keep my rates about 35% under market, so I don't offer a sliding scale. We can talk about your health insurance when you arrange your first visit, but first visit my Insurance Information page for a general overview of what you should know and what information you'll need to bring to the first session.
Click Here
.
CLIENT FOCUS
Ethnicity: Any
Gender: Any
Religious Orientation: Any
LGBT: I'm straight but have a good number of great relationships with gay, lesbian and transgender clients.
Languages: English only (Estoy apprendiendo Castellano.) ****
Ages: Adolescents, Adults, Children, Elders

TREATMENT PREFERENCES
Orientation: Cognitive Behavioral (CBT) Rational Emotive (RET) Humanistic Eclectic
Modality: Individuals (ages one to 101), Couples, Families
QUALIFICATIONS

Undergraduate School: Indiana University
Graduate School: USIUSD
Predoc Internship: San Diego County Mental Health
Postdoc Internship: Private Practice/Psychological Assistant
Year Graduated: 1982
Year Licensed: 1984
License No./State: PSY8534/ California

NEARBY TOWNS

Bonsall, Carlsbad, Encinitas, Escondido, Fallbrook, Leucadia, Oceanside,
Olivenhain, Pauma Valley, Poway, Rancho Bernardo, Rancho Penasquitas,
Ramona, Rancho Santa Fe, San Elijo, San Marcos, Solana Beach,
Temecula, Valley Center, Vista

Nearby Zip Codes: 92007 92023 92024, 92025, 92026, 92027, 92029, 92030,
92033, 92046, 92049, 92051, 92054, 92055, 92056, 92057, 92061, 92064,
92069, 92074, 92075, 92081, 92082, 92083, 92084, 92085, 92128, 92589,
92590, 92591, 92592,92593

County: San Diego
PAYMENT OPTIONS
Currently, I only accept cash or check for co-payments, or for private pay clients. I've considered credit cards, but they just add another layer of electronics that cause problems.

**** No realizar psicoterapia en español, así que si necesitas un terapeuta de habla española, haga clic aquí para una referencia.
Tengo

tres

libros

traducidos al español,

hasta el momento.

Para ver

esto,

haga clic aquí

.


Steven T. Griggs, Ph.D. A Psychological Corporation has been recognized as one of the top Escondido Psychology practices.
(Shortcuts to ebooks. Click on any picture.)
| | | |
| --- | --- | --- |
| | Assertiveness | |
| | | |
| | | |
| --- | --- | --- |
| | Anger Management | Teenagers |
| | | |
Here's an "almost" free ebook on a topic I get asked about "almost" daily. (STRESS!!!) This is written by another legal entity under a pseudonym, is to the point and very, very cheap. It is also available as an electronic ebook.
Here's another "almost" free ebook on another topic I get asked about "almost" daily--CHILD VISITATION (and how it affects self-esteem). It is also available either as a PDF or electronic ebook.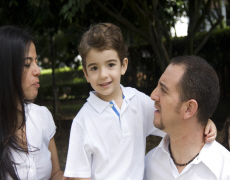 Title: High RQ
Description: A newer dating website forming. Tries to screen for the highest capable people when it comes to relationships (High Relationship Quotient).